Lead UX Designer • 06/2012 - 12/2015
Gilt Insider is a new loyalty program I designed to increase revenue and retention. Customers earn points by shopping, which they can spend on benefits such as early access to sales and discounts. As UX Designer, I collaborated with product managers to shape how the program works and designed how it fits within existing site flows. I also designed a new dashboard page where users track their points and browse benefits, as well as the mobile experience for iPhone and iPad. BigDoor.com ranked Gilt Insider 5th in it's Top 10 Loyalty Programs of 2013, and we were the only Internet-only company on the list.
I also redesigned the site's navigation and detail pages to be responsive; the first major step towards optimizing our tablet and mobile experience. In order to increase conversion I designed a discount messaging space in the navigation, a guided category search experience, and larger imagery on the detail page with a cleaner information hierarchy.
Lastly, I redesigned the Gilt City offer page with a cleaner layout and information hierarchy. In addition to design, I built an interactive prototype which we user tested.
UX Designer • 11/2011 - 05/2012
At secondmarket I redesigned the signed-in experience to make it easier for high net-worth individuals to find investment opportunities. As part of this process I reorganized navigation, came up with a reduced set of patterns and layouts to improve consistency, and established a modern visual design.
I also designed an internal tool for traders to manage their client and trade data — features included mission-critical functionality such as creating listings, trade confirmation, and activity streams.
Senior UI Designer • 04/2008 - 10/2011
Previously in salesforce the only way you could create reports was through a 7-step wizard. Oftentimes you would get incorrect or no data, and it'd be a pain to troubleshoot. I redesigned the wizard into an app that lets users drag and drop fields into a live preview. Users can add filters, groupings, summaries and change the format all without leaving the page.
I also designed a drag-and-drop process builder allowing users to create flows by connecting elements such as screens, decision points, and database actions. This product appeared on TechCrunch, and Gartner listed it as a reason why salesforce is a leading visionary in the CRM industry.
Masters Data Visualization Project • 08/2007 - 12/2007
For my Masters project I worked with Google to visualize their employee data in a meaningful way. I was asked to explore new ways to present, navigate, and organize a large multivariate dataset with the goal of discovering valuable and actionable business insight. To do this I researched various data viz techniques and implemented a fully functional prototype with a team of 5 engineers.
Mac OS X Server Design Intern • 05/2007 - 08/2007
During my summer internship I worked on the Leopard release of Apple's server products. For Xsan 2.0 I designed the Overview pane and streamlined navigation, and for Server Admin I designed an icon family. Both of these screens were marketed on Apple's website.
In addition to product work, I built a web app that monitors Time Machine backups and storyboarded the redesign of an existing application to simplify it and make it more usable.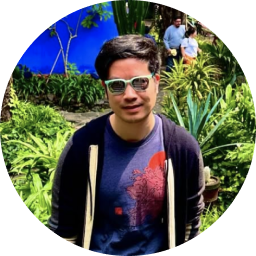 I've always been interested in design, ever since high school where I spent my spare time arranging yearbook layouts or hacking my blog's CSS. With a general interest in technology and a desire to fix unusable things, I found myself entering the Information Systems and Human-Computer Interaction programs at Carnegie Mellon. The IS program taught me how to code, giving me the power to build my own designs using modern frameworks such as jQuery and Bootstrap. The HCI program led to my love of user-centered design, and what would eventually become my career path in life.
You can find me on LinkedIn.